Therapy for Young Adults in Rockland County, NY
and NY State via Online
You've had enough of that of that "lost in the weeds" feeling. You look around and wonder how everyone else is doing it? Feeling stressed out again… you know that you are ready to make changes.
You are ready to explore and manage some growing pains to become a healthier and happier version of yourself.
Therapy for Young Adults
Young adulthood is a time filled with many unique life transitions. There is a new sense of yourself and awareness of independence. It's a time for personal growth and development.
Navigating many new decisions on your own for the first time can feel daunting.
You may be feeling uncertain, confused, or anxious about the future. I understand, and I'm here to help.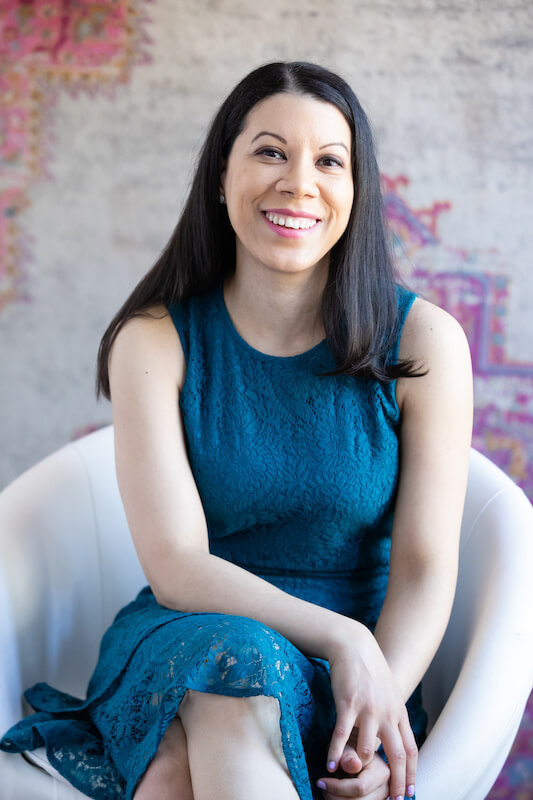 Hi, my name is Brenda Delmonte and I'm a therapist in Rockland County, NY. I help young adult women give themselves more love and get rid of anxiety and stress.
If you are ready to start feeling better, schedule a complimentary consultation with me today.
My approach to Therapy for Young Adults
Gaining new responsibilities and trying to find your way can be a difficult thing to do on your own. You receive various messages and advice about what you should do in life from friends, family members, or colleagues.
You may be wondering if you have made the best choices for yourself in terms of relationships, education, or career.
It can feel stressful. But, it's good to know that you don't have to have it all figured out! So, why do we always tell ourselves that we do? Or, why do we want to? Well, I think the reason is because we all want to do our best.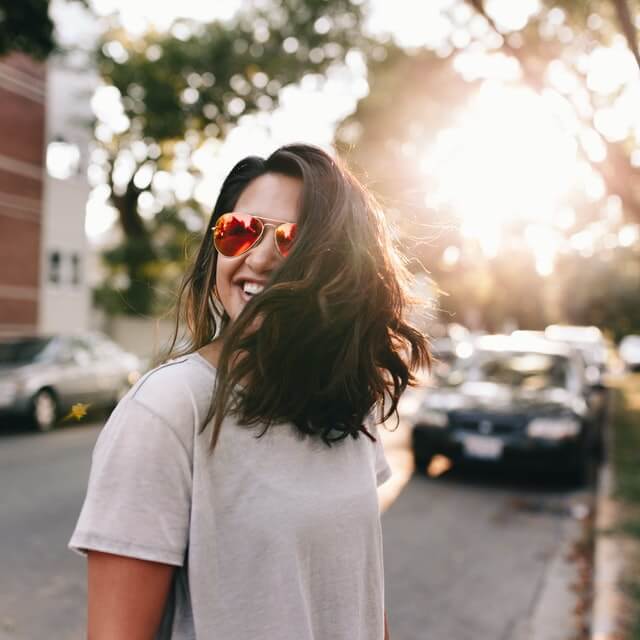 We all want to thrive and have good lives. We want to feel happy and successful. As a result of being human, we have many thoughts and desires about ourselves and about who we want to be in the world.
Counseling can help you learn to build a satisfying life for yourself. Whatever success looks like to you. Whatever happiness feels like to you is important.
You don't have to know all the answers just yet. But, it helps to have someone to talk to when you are feeling uncertain or stressed.
I believe that you deserve to feel well and that you deserve to walk through life feeling empowered and fulfilled. In therapy, I am collaborative, compassionate, and work together with you to create goals that will help you move toward healing.
Learning about yourself is an integral part of therapy as well as an ongoing process throughout life. Seeking therapy as a young adult allows you the ability to get a head start on figuring out what your own values are. You can learn new skills that you can apply to different areas of your life and tackle stress and anxiety. What would it be like to live life with less fear and more passion?
Some common areas of growth in therapy for young adults:
building positive relationships and improving social connectedness
feeling productive, successful, managing a job/career
managing emotions, improving emotional intelligence
starting a family, family planning, and other family adjustments
experiencing stress, mood changes, anxiety, feelings of overwhelm or confusion
navigating independence and life transitions
practicing healthy boundaries and healthy communication skills
improving a strong sense of identity and getting to know oneself better
reducing anxiety, stress, and improve self-confidence
Schedule a free consultation to begin speaking with a therapist for young adults in Rockland County, NY
Therapy for Young Adults FAQs
What is considered a young adult or young adulthood?
A young adult is a person between the age range of 20-35. Young adulthood typically refers this particular developmental stage of life. There are many emotional, physical and neurological changes as the brain matures during this time.
In addition, there are many social aspects as you enter into new roles which require much more independence and life skills. Changes in relationships (friends, parents, significant others), jobs, and overall personal growth and development are highlights of the young adult experience.
How long will counseling last?
There is no one size fits all approach. You and I will discuss what specific challenges you want to tackle. During each session, we continually work on a plan to get you feeling better.
My style is to be compassionate and encouraging. Counseling often involves helping to identify problematic or unhelpful thoughts and behavior patterns that keep people feeling stuck. However we arrive at this, will be different for each person. The counseling process and time frame will also vary and is dependent on many individual factors.
How Do I Know if I Need Counseling?
There is always a need for personal growth and development. In fact, we simply can't avoid it! It will happen inevitably as you experience life. Seeking therapy does not mean that you are flawed in some way. Or that you are not on track to being successful. It means that you are seeking a way to feel better and learn more about your own worldview and values.
Therapy can help you answer the following questions: What makes you happy? What do you desire out of life? Are you afraid to go after those things? Are you afraid of change? What can you do to get unstuck?
You can seek counseling at any time. However, most people contact me for therapy when they notice that they haven't been feeling their best. Maybe they are experiencing sleep issues, or worrying often and have a hard time stopping the worries on their own. In addition, feeling overwhelmed, tired, stress and wanting a better work life balance are common reasons people seek therapy.
Isn't it Normal to Have Anxiety about Regular and Everyday Things?
Anxiety can show up in all areas of life. And you are right, it is especially common during young adulthood. After all, it's a phase of life that involves many changes and making many important life decisions. Choosing and maintaining a career. Building satisfying relationships. Raising children. Finding work life balance. All of these things plus finding new ways to grow and improve as a person is tough.
However, some people worry often, have intrusive thoughts that keep coming into their minds and it interrupts their lifestyle. Sometimes anxiety can make it difficult to do everyday activities and can have a negative impact on one's personal, social, and work life. To try to manage anxiety, some people find themselves avoiding, procrastinating, and overthinking things they need to be doing.
So, while it is normal to experience anxiety, too much worrying can be stressful. It is important to know that anxiety is a mental health issue that can be diagnosed and treated. You do not have to suffer with anxiety forever. If you are a young adult and have anxiety about regular everyday things, consider scheduling an appointment.
Learn more about therapy for young adults from a therapist in Rockland County, NY
Gaining knowledge of who you are can help you get to where you want to be. I believe that change is possible. Growth is necessary (and biologically unavoidable! We age everyday!).
Change and growth is less scary when you have someone to talk to and support you. To start therapy, first call or schedule an appointment for a complimentary consultation. I will be available to answer any other questions you may have.