End of Summer Anxiety: How to Transition with Calm
End of summer anxiety and end of summer blues can begin as soon as August starts. If you are feeling a mix of worry and sadness that the summer is coming to an end, you are not alone. Transitioning back to regular responsibilities such as going back to school and work can feel overwhelming.
This is because the summer season invites us to have fun, let loose and relax. For many, summer is the ultimate time to enjoy a hard earned break from everyday routines and stress. In fact, it is often the only time in the year that is specifically reserved for vacationing and unwinding.
As an anxiety therapist in Rockland County NY, I often see an increase in anxiety symptoms during important transitions. If you have been struggling with the idea of transitioning back to regular routines, consider the following tips below.
How to Decrease End of Summer Anxiety
Reset and Return to Structured Routines
Establishing a healthy routine invites balance and calm into our lives. Our mind and body respond well to structure and feel best when they are well-nourished and energized.
As the summer winds down, it will be important to evaluate your current routines. Which routines in your life bring positivity and a sense of harmony? What are the things that when you do them consistently and frequently, allow you to feel more organized? Less stressed? More present? Better motivated and prepared to take on the day?
Answering these questions may help you figure out the area of your life that needs attention and can benefit from a reset.
For example, going to bed later is common in the summer as the days are longer. But, as you return to your usual work or school schedule, you may decide that it won't help.
Changing habits and routines to better position you for success is the goal. Remember that everyone is different and needs different things to feel well.
Eliminate negative habits that weigh you down emotionally and spiritually. Increase and add positive behaviors that will put you on a path to reaching your potential.
Often times, knowing that we are practicing healthy and balanced routines and behaviors will lead to decreased stress and anxiety.
Reframe and Reflect with Gratitude
Practicing a positive mindset at the end of summer can be difficult  if you are experiencing feelings of dread and worry. Your mind might be filled with thoughts about all the things you did and the people you will miss. For example, spending extra free time with friends and family.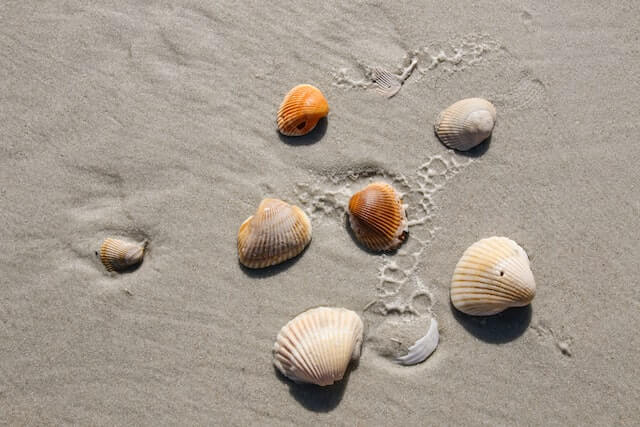 It can help to focus less on what you will be missing and instead reframe your thoughts to celebrate what you enjoyed.
Reflecting from a place of gratitude means that you take a moment to notice the good things that happened.
Pay attention to the positive emotions you experienced. Can you identify any people, special moments, or things that you feel appreciative for?
Spend some time with grateful thoughts. Write them down so that you can reflect on them again next time you feel summer anxiety.
Focus on Short-term Goals
Anticipating the future and imagining a mountain of to-do-lists and worst case scenarios will certainly lead to stress.
Consider breaking down any future goals into smaller, manageable chunks to make them feel less intimidating.
Reducing summer anxiety, especially in August when time feels very limited, requires planning. Rather than focusing on the big goal for the year, try focusing on small steps for the next two days.
What small task, if it is done now or soon, will help to eliminate anxiety? Answering this question will guide you towards identifying a productive solution. You will feel better knowing that you have completed a small part towards the goal.
Feelings of accomplishment can nourish motivation and can lead to other proactive behaviors. Before you know it, you are less anxious about what is to come up in the future.
Name Something Positive That You Can Look Forward To
There may be something that may not be so bad about transitioning from summer to fall. There may be some fall activities you enjoy or can explore.
Is there someone's birthday or a special event coming up that can help you happily anticipate the change of seasons?
As you transition back to work or back to school, focus on the positive things that you look forward to. For example, you may want to reconnect with coworkers and friends.
Get Creative
Engaging your sense of creativity can reduce summer anxiety and end of summer blues. Think of all the things you enjoyed in the summer and want to keep alive in your mind. Consider trying an arts and crafts project or other activity to memorialize your experience.
Some things you can try are to:
identify some of your favorite summer memories and frame pictures of them
create a collage or thank you cards you can share with friends about your time together
journal about your experiences and things you want to keep in mind
start to dream about and plan your next summer trip
Furthermore, get creative in how you spend your last few summer days. Perhaps you want to have an end of summer gathering with friends and family. Or, create a movie night or painting night, or some other activity in which everyone can have a good time.
Reduce Summer Anxiety By Working with an Anxiety Therapist
Meet with an anxiety therapist for more support in reducing overwhelm and stress related to end of summer anxiety. If you live in New York, schedule an appointment to see how I can help.